Credit application Rural (CAR) – Rabobank
A risk assessment tool to digitize and automate credit loan requests for the Australia and New Zealand regions of Rabobank.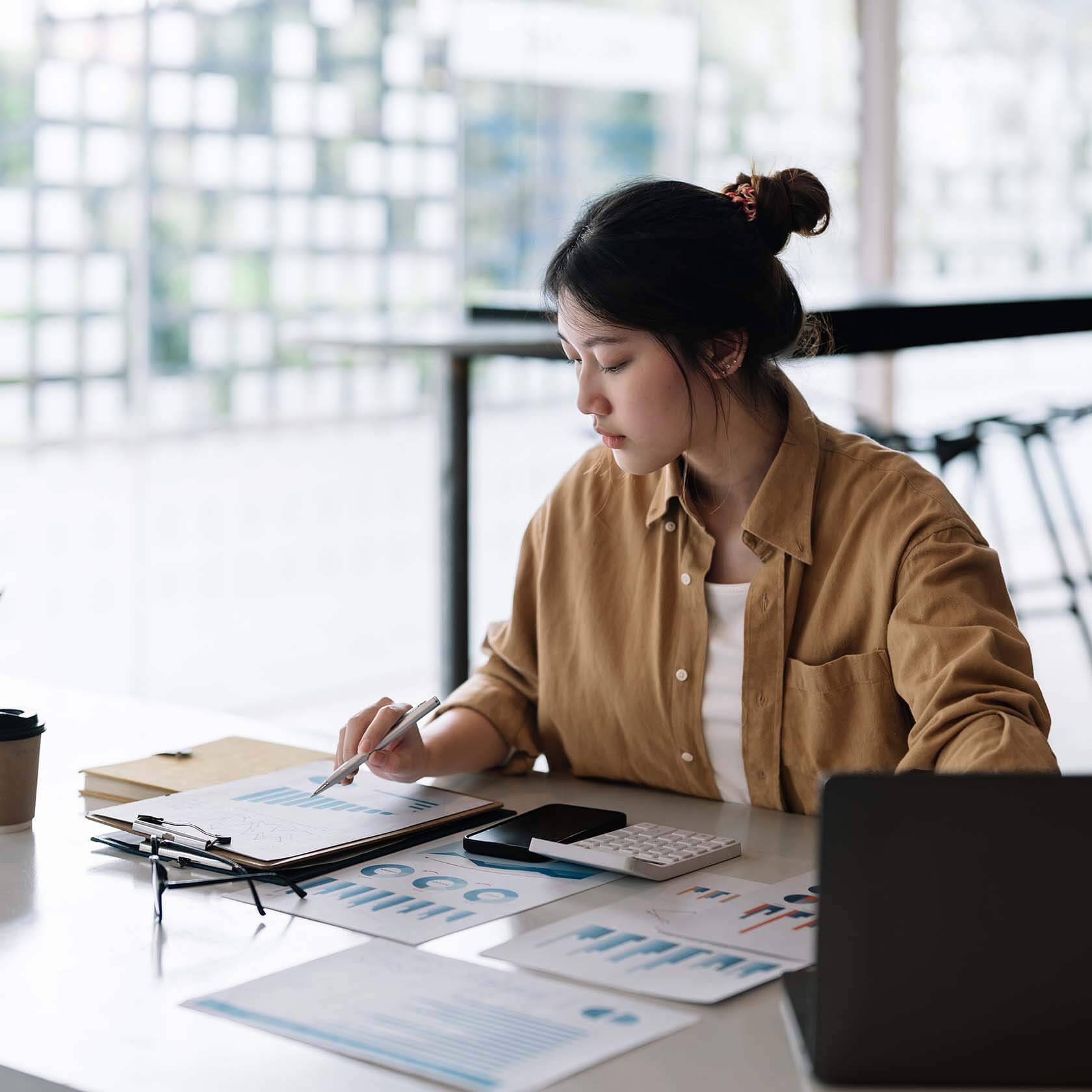 Their Challenge
As the worldwide leading bank in Food & Agriculture, Rabobank has a large presence in Europe, North America, South America, Asia, Australia and New Zeeland. A common pain point across Rabobank's Rural regions has been the credit loan request process. It involved many manual steps, which made the process very time-consuming and the final decision prone to error and subjectivity. Hence, it obstructed the ambition to increase strategic client and staff engagement, cost, and time efficiency and ultimately, growth for Rabobank's Rural business.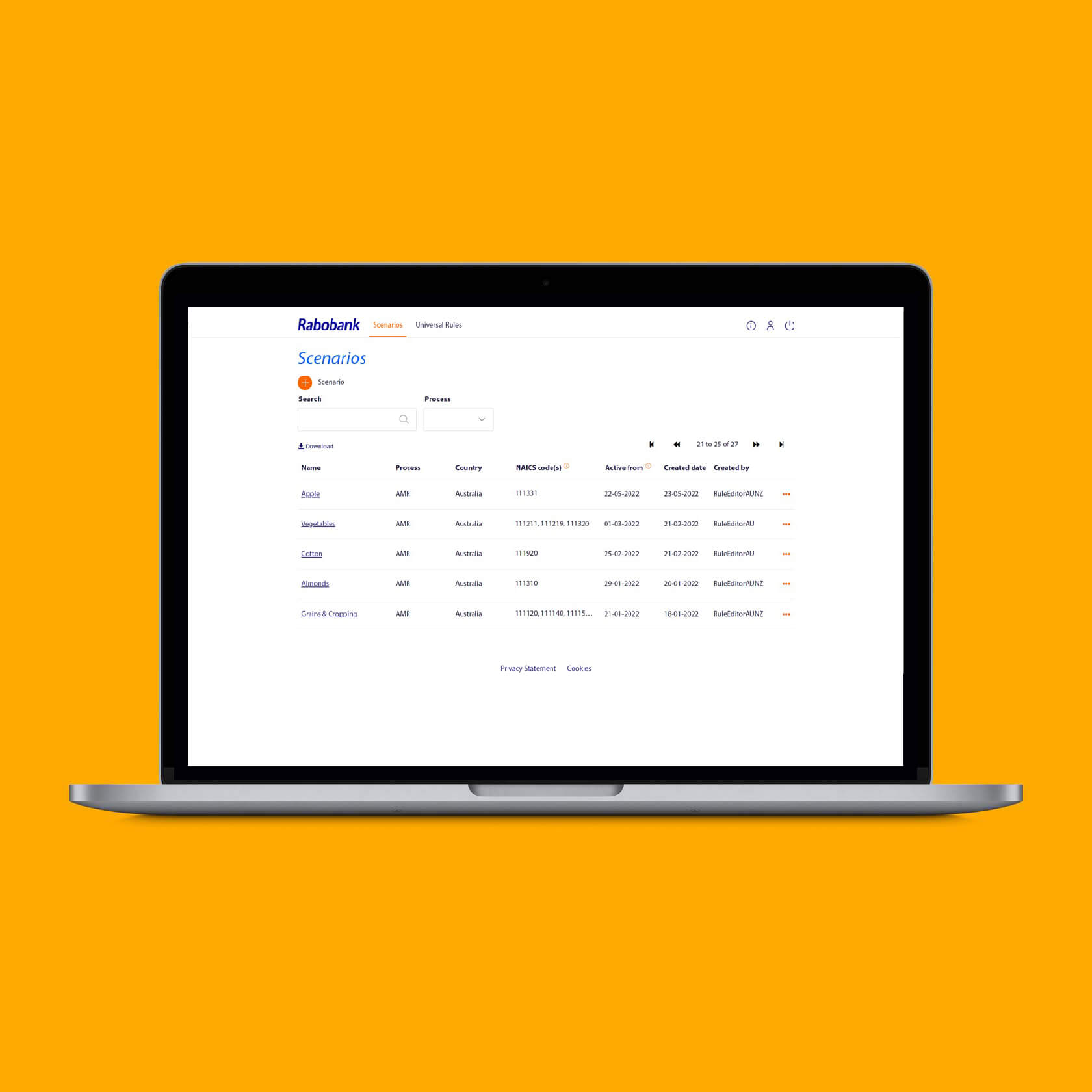 Our Solution
With Credit Application Rural (CAR) the process of performing a credit risk assessment has been centralised and automated. The risk assessment is performed in order to evaluate a clients financial health. Prior to CAR, this process was time consuming and asked for many different user and system interactions. In order to increase the operational efficiency while lowering the operational risk, CAR offers a two-in-one solution. 
The flexible front-end of CAR runs automated credit checks upon request. It also makes it possible to configure and digitise business rules for specific regions, accommodating their settings that are required for risk assessments. While a back-end engine is used to execute the assessment, utilising the digitised framework defined in the front-end. Besides running the risk assessment, the engine also returns the results in a pdf report.
The connection to the engine is fully integrated into the regions' own system enhancing the user experience for the staff. Each assessment can be completed in a matter of minutes now after the data is sumbitted, compared to almost 3 hours before CAR. Not only is it possible to execute more risk assessments – 190 compared to 150 on average on a weekly basis, it also saves the staff approximately 50 man-days of effort per week.
Our Business and Data Engineers developed CAR in close collaboration with Rabobank. Due to specific sourcing requirements for the client data, the Information Factory was developed to act as an extra data layer between the CAR application and the several sources of the client data.