 CO-nect
Coronavirus Tracking App
CO-nect is for everyone. Because only together, we are able to defeat Corona.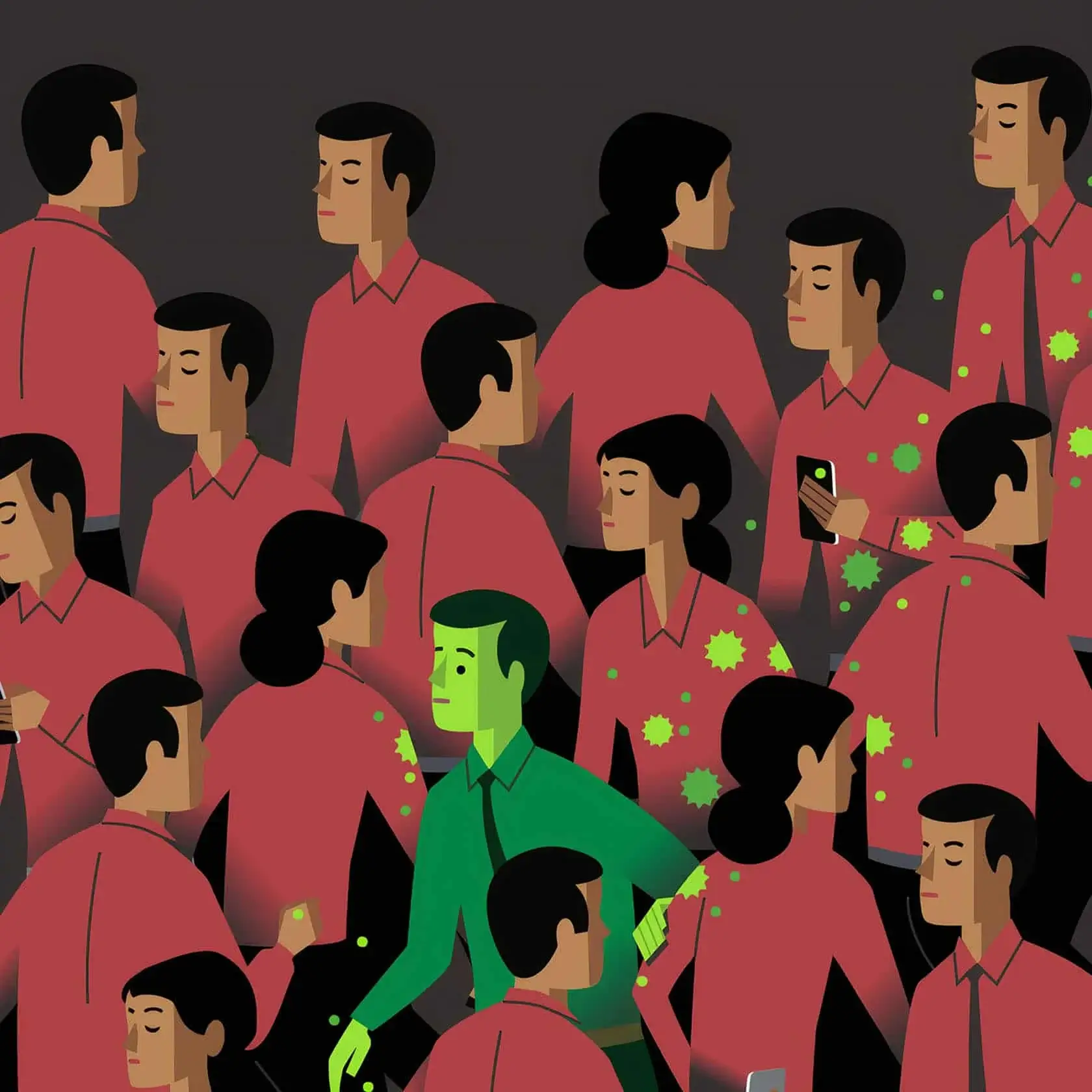 Their Challenge
The World Health Organization declared the COVID-19 outbreak a pandemic on March 11th, 2020. To protect the elderly and vulnerable, governments enforced policies to help contain the spread of the virus. Since it is almost impossible to track everyone, governments opted the idea of a mobile application which should help with tracking everyone who has -or had- the virus. Furthermore, it is important to track that people adhere to these policies. But humans are stubborn. They need a nudge in right direction, or they will not change the status-quo. Technology is key to fight COVID-19. New applications can -and should- focus on self-motivation. Take away the forced nature of anti-corona counter measures and ensure an emotional connectedness. Make it fun and interesting in a privacy secure fashion.
As in any crisis, the population needs to regain its balance. Behavioural change is hard, as many governments have experienced. The effort and impact of enforcing a (strict) lockdown is tremendous. Not to talk about the effort needed to make sure we can live safely in the '1.5-meter society'. On the other hand -for the citizen- a mandatory change of behaviour can cause resistance, even when cognitively accepted and understood.
Solutions that have been built focus primarily on backtracking people that have been in contact with confirmed COVID-19 cases. Two main topics that are not addressed are however privacy and behavioural influence. Consequently, people will either not install these applications on their mobile phone due to the fear of interfering with their privacy. Or, they won't adhere to the policies enacted by the government since these applications are interfering with their normal daily lives. This needs to change. Because only if the application goes "more viral than corona", the virus can be defeated.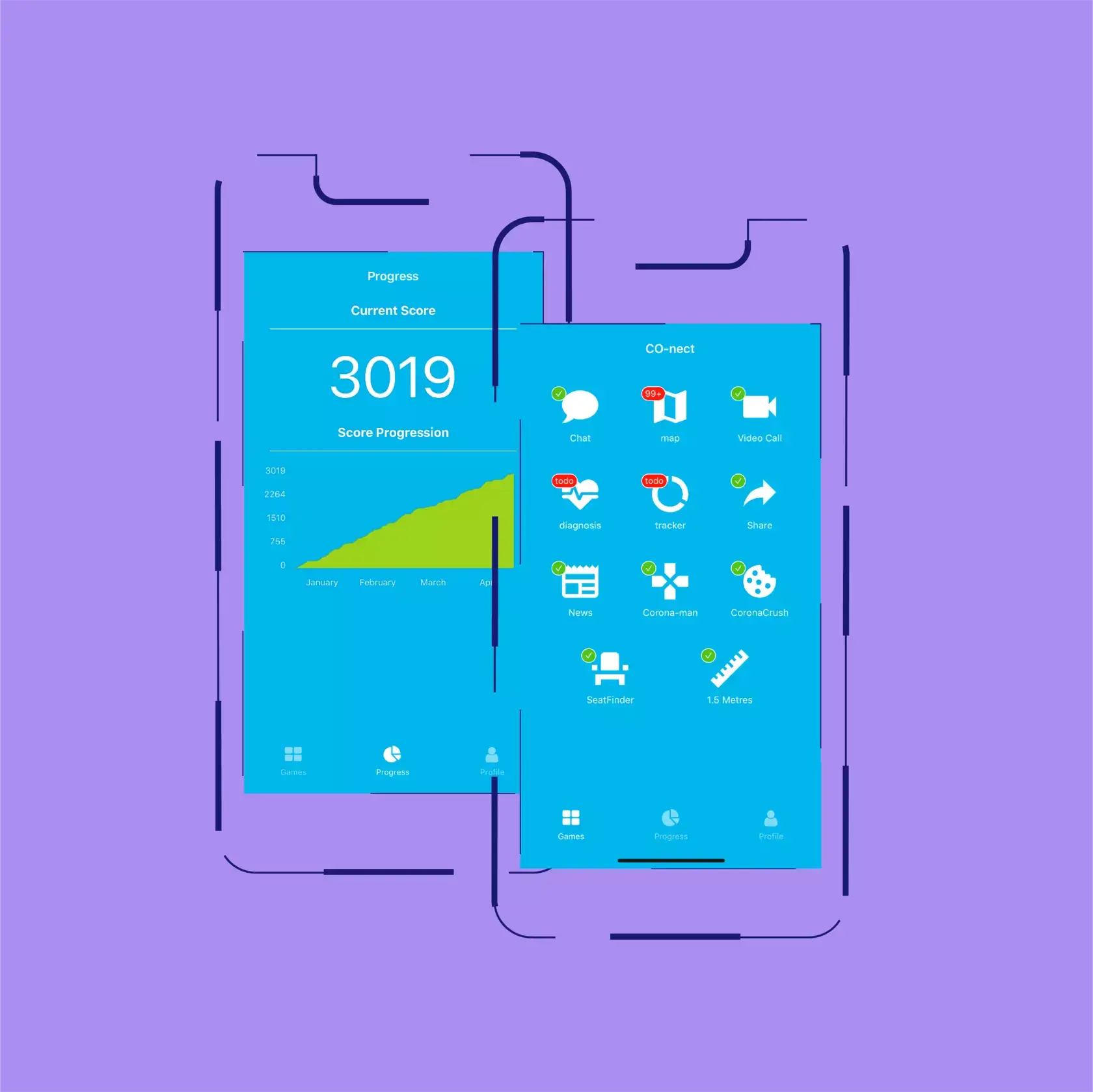 Our Solution
The main focus of CO-nect is behavioural change by gamification. By informing users, stimulating them to comply with regulations and inspiring them to change their day-to-day routine, CO-nect tries to increase the emotional connectedness to the policies set by the government using gamification. You and your friends have a mutual progress board where points can be scored by, for example, staying connected to your home's WiFi.
By designing CO-nect in a modular fashion, it is able to easily connect different applications. A necessity, because we need third parties with knowledge of local culture and preferences which are trivial to provide a personal experience to millions of people throughout the EU. These applications can be games targeted for a specific group of users or functionalities that are able to 'sense' the proximity of other users. All inputs are processed into a progress board, where users compete versus friends to be the number one on the leader board.
But what about privacy? For that, CO-nect uses Bubl. Every user is provided with its own secure data vault that has end-to-end encryption. It enables the user to only share the data they want, with who they want. Privacy by design due to the fact that the user has ownership of the data generated and stored by the application.
After winning the Best Innovation Award at the HackCorona Hackathon organized by five hospitals in the Netherlands, we continue to improve the application. Our goal for the future is to provide an application which motivates people to use this application and to adhere to the policies provided by the governments. We believe that gamification is the only way to achieve this. So, game on!
Industry
Technology
Bubl, React Native
Solution