Winners Dutch Hacking
Health 2019
This year, our project Sleep Well Baby won the Hacking Health 2019 in the category Innovation. On September 17th we were invited to the Ministry of Health, Welfare and Sport (HWS) to collect our prize.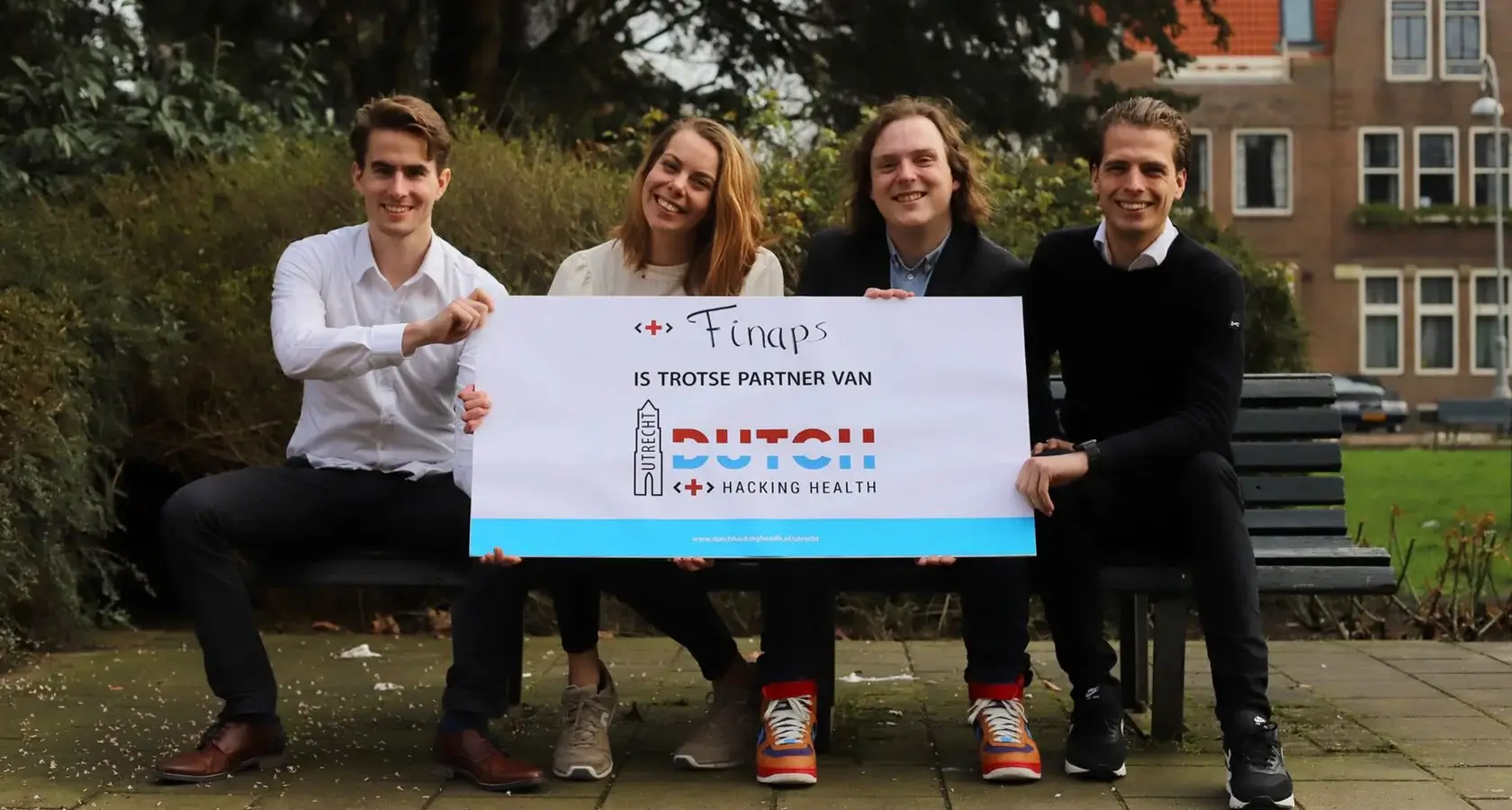 Date: 09-2020
On Tuesday 17 September 2019 – the third Tuesday in September, also known as 'Prinsjesdag' – the winners of the Hacking Health 2019 were invited to the Ministry of Health, Welfare and Sport (HWS) Finaps won the price this year in the category Innovation for our project Sleep Well Baby. During this day, we were introduced to the organisation and responsibilities of the ministry. Furthermore, we had a guided tour through the building, where we had an amazing view over The Hague City.
The day started with an introduction about the ministry of HWS and continued with an update about the winners' projects and their statuses.
The OK-Planner (winner best data-driven), which tries to predict the planning of operating rooms, is planning to build a platform where professionals can use their algorithms.
Hartmaatje (winner best human-centered), which helps patients to maintain a healthy lifestyle using physical cards containing written exercises, is almost ready to pilot their solution in three different locations.
Our project Sleep Well Baby (winner best innovation), which tries to predict whether preterm infants are asleep or not, is going to be one of the Applied Data Analytics in Medicine (ADAM) projects in het UMC Utrecht. We are happy that this way, the project will be further developed together by UMC Utrecht and Finaps.
After the updates – and a lot of laughter – we had a guided tour through the building of the ministry. A beautiful building, without many employees today because everyone was away for – or busy with – Prinsjesdag.
Last but not least, the ministry told us about their communication program 'Zorg van Nu' (Today's healthcare). This program is designed to inform healthcare providers, patients, and families about the possibilities of eHealth. They show innovative solutions that are able to help people in their everyday lives with regard to their health. An amazing program, which highlights the possibilities of digital innovation and transformation in healthcare.