Best External Party Award at the
ING Hackathon 2013
Just remember, stay calm and keep FINAPSING your way to victory!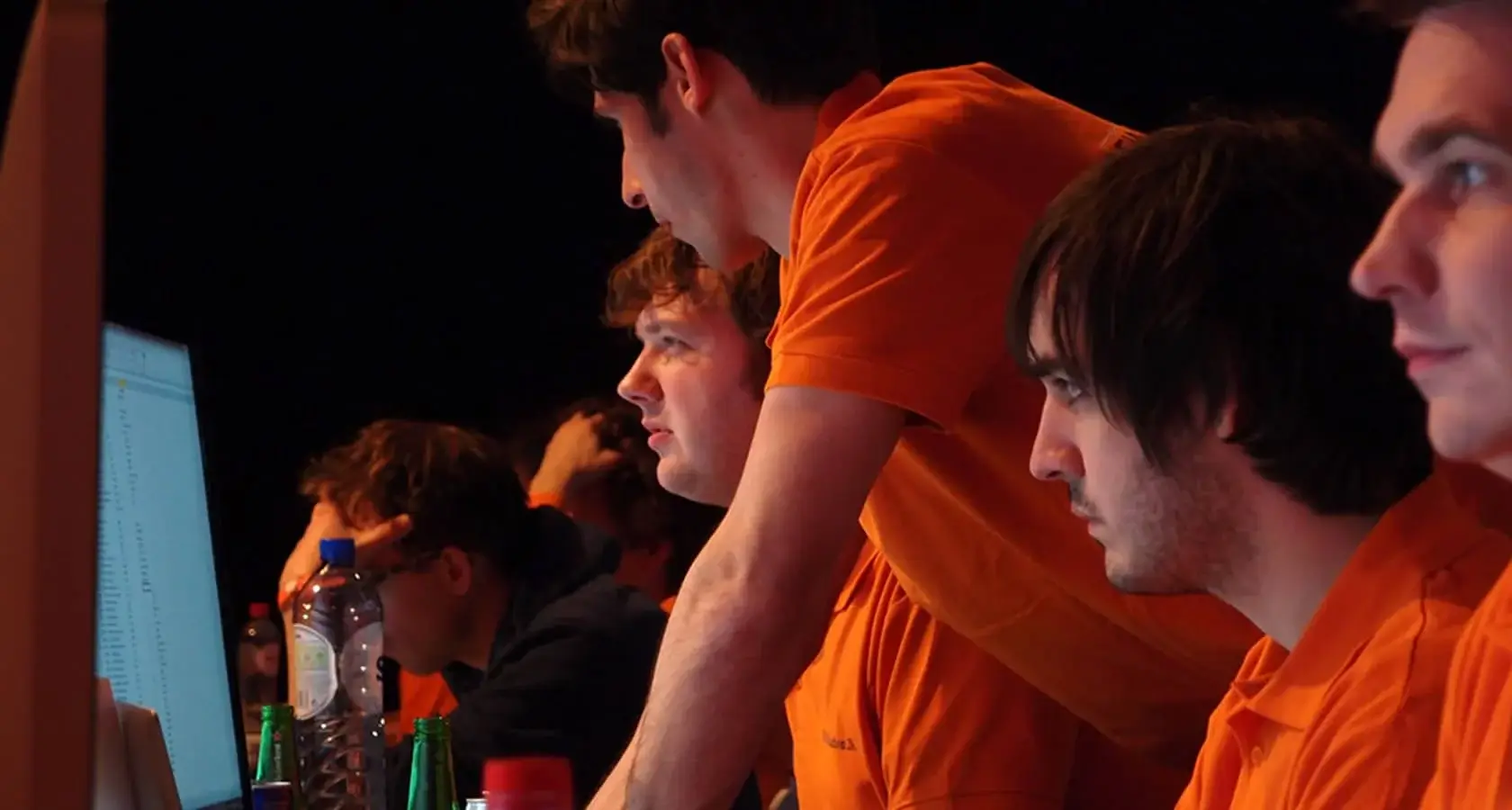 Date: 11-2013
It is not uncommon for a company to change their legal form, for example from "sole proprietor" to a "B.V.". When this happens it will initiate a special workflow within ING's customer administration which requires the involvement of all relevant departments. This can take a significant amount of time, energy and resources. ING therefore wanted an application that would improve the process of changing a legal form by doing the following:
– Reducing risk costs.
– Increase the speed of the process.
– Allow ING to see how far into the process each application is.
– Allow customers to see the status of their application after the initial intake.
– Increased customer satisfaction through shorter wait times and greater clarity into the application process.
On 21st – 22nd November ING hosted the 24H CodING event in the Amsterdam Convention Factory where teams would compete to deliver the best solution to address these problems.
With the 24 hour countdown clock constantly looming Finaps got to work. We decided that the best way to explain our solution was from the perspective of a customer who would actually be using it: meet Laura van Ast.
Laura is a 26 year old hairdresser with a credit of €80,000 and a sole proprietorship, who wants to change to a B.V.
After receiving an email to log in to her My ING to begin the intake, Laura will be given a clear overview of what the consequences that a change in legal form will mean and the choices she has to make. She will be informed where she is in the process and what is expected of her.
As Laura has credit and wants to continue with it, a request will be made to the Credit department. The Credit department approves the request and makes a quotation, which will be sent to Laura by email. This email will inform Laura that she can agree to the quotation in her My ING. Laura can see what still has to be done and can check on the status of her application right up until the point of completion.
A process that was initially slow and cumbersome has become highly efficient and transparent for all parties involved.
This solution was good enough for one of Finaps' earliest successes as we were the proud winners of the Best External Party Award.
Just remember, stay calm and keeping FINAPSING your way to victory!