Going the extra mile for your
first workday
Thanks to his own self-organised passenger flight, 'DutchAirways 2020', Wouter Hoogland, our new Business Engineer, managed to catch the very last repatriation flight after spending 30 days at the Philippines, just when the coronavirus situation was getting worse.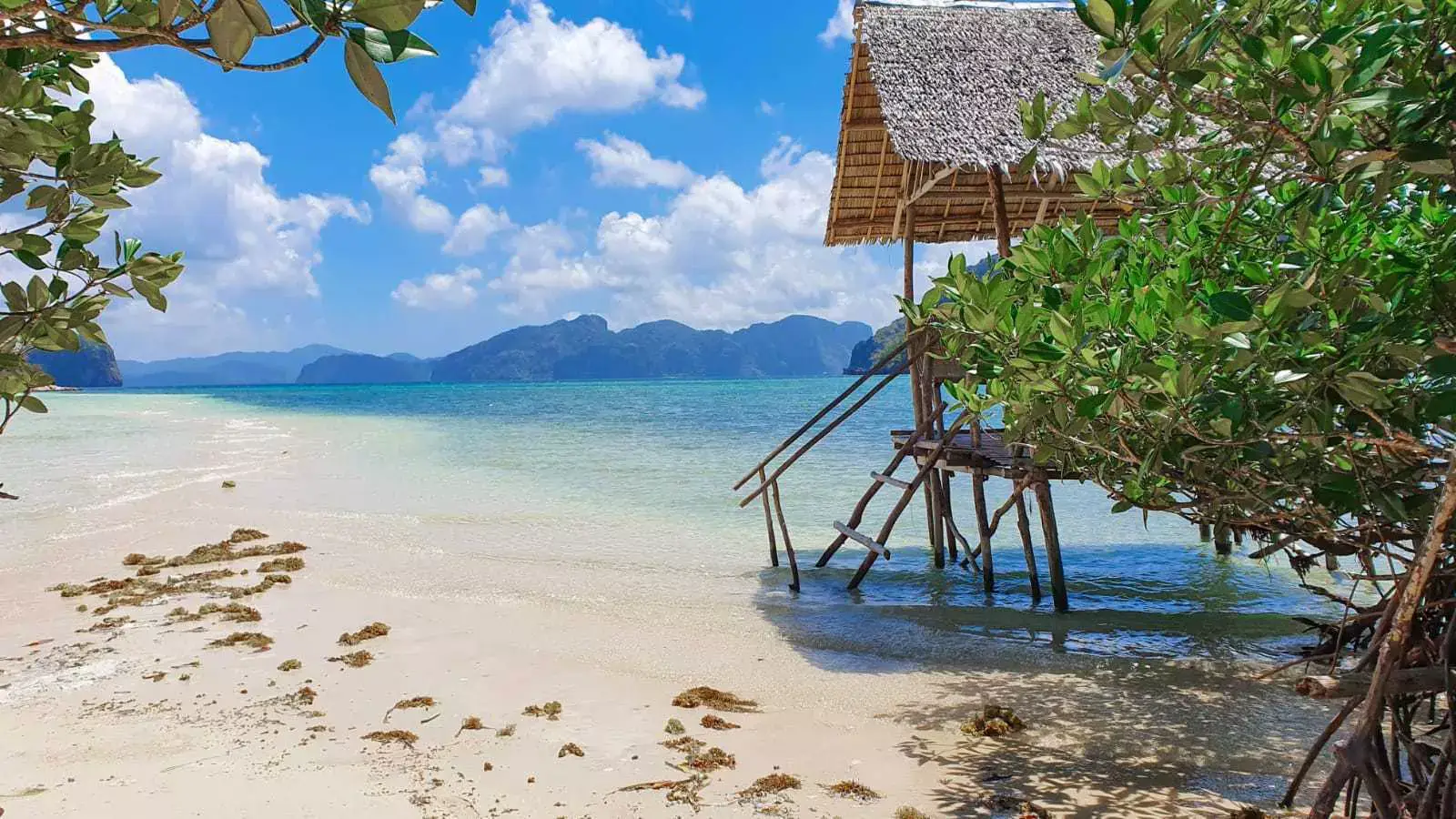 05-2020
After successfully completing the master program 'Bio Inspired Innovation', I unsuspectingly started looking for a job early this year. At that time, the corona period had only started on the other side of the world. In the Netherlands, there was not yet any sign of the virus.
After an extensive search, together with a recruitment agency, I found a match with Finaps. I was quickly introduced to the managing directors and the team that I am currently part of. Although I have already revealed it somewhat, I can say that these conversations were mutually satisfying.
Despite my apparently good impression, managing partner Lonneke suggested me to take a short trip before starting. Her argument "nothing is better than traveling with a signed working agreement" convinced me to seize this opportunity. Less than a week later my trip to the Philippines was booked. However, the trip turned out differently than I had in mind …
As a prelude to my adventure, I sprained my ankle 10 days before departure with a recreational game of indoor football. This did not stop me from traveling. With my foot wrapped in plaster cast and in good spirits, I boarded the plane for the flight to Manila.
The intention was a tour through the Philippines where I would hop from island to island. I had already canceled the impressive hike and dive spots from the schedule due to my injury. Fortunately, there were still enough passive "activities" left to enjoy the paradise environment.
However, it was not long before rumors circulated that the island would go into lockdown. Unfortunately, at the time, I was in the middle of a multi-day back-to-basic island tour to Palawan Island.
Moreover, it was quite an unreal idea for my travel companions and me that they would actually close the borders of the island because of a virus (which we still underestimated at that time).
However, in the hostel "Frendz" in El Nido the situation outlined above became pure reality; I was stuck at Palawan. Apart from accommodation, the entire tourist sector soon fell flat.
At first, me and some other travellers, tried to take advantage of the situation by renting a nearby private island at a heavily discounted price (see Article 1). But then, at the eve of departure, this deal got cancelled due to enhanced corona measures regarding domestic travel (see Article 2). All in all, it came down to being stuck on a remote Philippine island after 8 days of travelling at the second stop of my "round trip".
In the meantime, I informed Finaps that, due to the unforeseen situation, I would most likely not be back in the Netherlands in time for my planned start date. To my reassurance, this was answered with full understanding and it was no problem to postpone my start date; load of my mind.
Nevertheless, together with a group of other Dutch people, I was still stuck in the hostel with no prospect of repatriation. The tourist consulate, the embassy and local travel organizations sent us from pillar to post. In addition, flight attempts through specially deployed sweeper flights failed because they got all canceled at the last minute.
Gradually we started to lose confidence in the domestic (rescue) flights. However, the urgency to leave increased when the Dutch embassy announced the very last repatriation flight from Manila. Before then, we had to have a domestic flight from the island to the capital Manila. We were not allowed to leave anything to chance and decided to set up our own escape.
As a well-oiled machine, we started working as a team to arrange a self-organised passenger flight to Manila under the name 'DutchAirways 2020' (see Article 3). A local airline company could rent us an airplane including personnel on the condition that we arranged the permits in time. We engaged KLM as an advisory body that could also exert pressure on the Philippine airspace to obtain the permits. In addition, we consulted the embassy and the tourist consulate for approaching other stranded travellers.
Miraculously, we managed to get all the permits in two days, and we even managed to put enough passengers on the flight, to make it an affordable flight for everyone. Until the last moment it was uncertain whether everything would actually go according to plan.
The atmosphere in the group was therefore euphoric when we saw our plane come flying in. So, the hard work was rewarded and, besides us, we made dozens of other stranded travelers very happy. Ironically, once I got home from my trip, I felt more ready for a vacation than before.
Eventually, I thus managed to catch the very last repatriation flight from the Philippines. In the meantime, everyone at Finaps had been notified of my little adventure. In this way, I was unintentionally introduced to my current colleagues already.
At present, I have finished the first four weeks at Finaps. I am getting introduced to the work from my bedroom which is quite a strange experience. Moreover, I still know most of my colleagues only from two-dimensional projections on the computer screen. This is a major disadvantage of starting in this time. However, it is of course only logical that it goes this way. It is good to see that everyone here tries to make the best of it and understands the rather strange situation.
Luckily, the situation also has its advantages. Since there were no stimuli around me (except for the video calls), I was able to fully focus on the online developer training and initial project. This has resulted in my Mendix Rapid Developer certificate and a cool self-developed, sports related app.
Unfortunately, I still have to wait before I can be actively involved in external projects due to corona related measures. Fortunately, as a nice alternative, I can work together with a team on an internal application of Finaps.
All in all, I am very grateful to Finaps that I could start in this weird time. What has been central to my past months is that there is always more possible than you think. Assertiveness gets rewarded and where there is a will there is a way. With these nicely matching clichés I close this article.